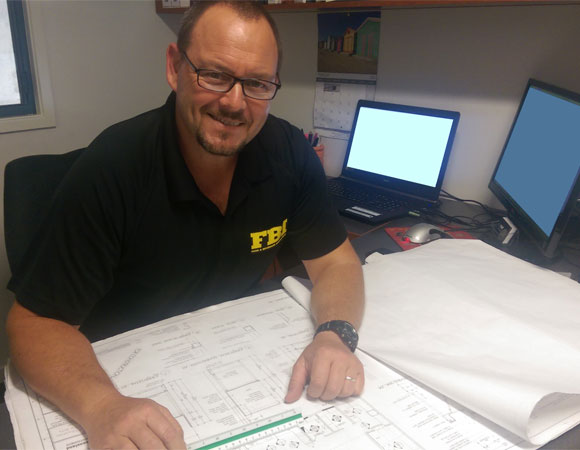 Matt Bird
Project Manager
Matt has been involved in the commercial catering equipment industry for over 20 years, in that time he has been involved in hundreds of hospitality fit-outs. Working across all market segments from Aged Care Facilities and Hospitals, Food Production Factories, Mobile Caterers, Cafés, Take-Away food stores, Restaurants, Bars, Camp Kitchens, School Canteens & Cafeterias, Hotels, Resorts and Function Centres he has done just about everything!
Proficient in the use of AutoCAD, Microsoft Project & Excel as well as being a Licenced Building Supervisor; Matt combines his skills, experience and knowledge to bring each project together on time and on budget. Staying up to date with the latest in food equipment machinery, knowledge and understanding of building codes, health regulations and HACCP criteria makes Matt the ideal partner for your next project.
Email: This email address is being protected from spambots. You need JavaScript enabled to view it.
Our Mission
Our mission is to add value for our customers by helping them achieve their business objectives in the food and beverage industry; to be the major supplier of food service equipment to existing and new venues and establish lasting mutually beneficial relationships.
Our Experience
Our staff have many years' experience in commercial food service equipment and have supplied venues such as:
Restaurants
Cafés
Bars
Take-away food stores
Tuck Shops, Canteens & Kiosks
Hospitals & Aged Care Facilities
Mobile Caterers & Camp Kitchens
Schools
Pubs & Clubs
Hotels & Resorts
Food Courts & Market Stalls
Our Values
Our commitment to supporting and adding value for our customers drives everything we do. We deliver innovative solutions to facilitate our customers' success in their business and, most importantly, we provide our customers with confidence. By leveraging our local, national and international suppliers, we provide our customers with quality products, sound advice and after sales service to support their business activities. We offer design, drafting and services specifications which draw on our industry specific knowledge and technical expertise.
At FBI, and as individuals, we:
Value trust and personal responsibility;
Act with integrity, honesty and respect;
Maintain professionalism and strive for continual improvement and innovation;
Deliver excellent services which add value to our customers' business;
Focus on continual growth and outstanding performance;
Strive to create a safe work environment;
Value each employee's contribution toward achieving our business objectives;
Promote a culture where motivated customer-oriented employees can flourish, experience professional fulfillment and reach their highest potential
Our commitment to delivering outstanding results through excellent communication, superior industry knowledge, honesty, integrity and good citizenship will enable us to achieve Food & Beverage Innovations mission while increasing market share, brand recognition and repeat business.