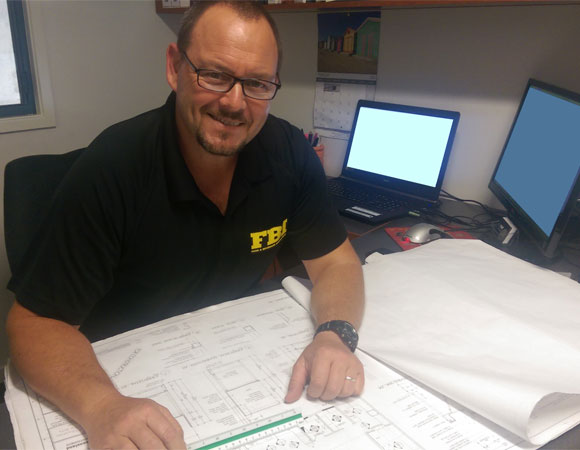 Matt Bird
Project Manager
For more than 2 decades, Matt has been involved in the commercial catering equipment industry. To his credit he has personally been involved in hundreds of successful fit outs for businesses in hospitality. From food production factories, hospitals, aged care facilities, restaurants, bars, cafes, mobile caterers, food production factories, takeaway food stores, camp kitchens, hotels, resorts, school cafeterias and canteens, function centres and more, Matt has done it all!
Along with being a licensed building supervisor, Matt is proficient in the use of AutoCAD design software, along with Microsoft Project and Excel. Combining his knowledge, experience and skills, Matt makes certain every single project is completed on time and within budget.
He remains up to date with the innovations and industry news, which includes the latest and greatest food equipment machinery, coupled with his knowledge of health regulations, building codes and HACCP criteria.
Matt makes the ideal partner for your next project.
Email: This email address is being protected from spambots. You need JavaScript enabled to view it.
Phone: 0434 314 438
Brad Starkey
Chef, CFSP
A qualified Chef by trade Brad brings his knowledge and skills in the kitchen to your business.
With over 30 years industry experience you can rely on Brad for sound advice on all aspects of food service equipment.
As a Certified Food Service Professional Brad has complete understanding of food safety, hygiene & health regulations as well as kitchen design, function and work flow.
If you want some-one who knows food equipment, how it works, what it's used for and can even show you how to use it, give Brad a call.
Email: This email address is being protected from spambots. You need JavaScript enabled to view it.
Phone: 0478 398 855
Nathan Reid
Project & Equipment Specialist
Nathan has been involved in commercial catering equipment supply for over ten years, in that time he has formed strong relationships with leading manufacturers, suppliers and industry partners to better provide solutions for a wide clientele.
From take-away stores, cafes, bars & restaurants to aged care, health and franchise customers Nathan is committed to helping customers choose the right product for their business.
Servicing Brisbane, Gold Coast, Ipswich, Toowoomba and surrounding areas.
Email: This email address is being protected from spambots. You need JavaScript enabled to view it.
Phone: 0432 409 403